Effective hair mask to get rid of dandruff


almond-oil, cedarwood-oil, coconut-oil, dandruff, dry-scalps, hair-mask, honey, itchy-scalp, olive-oil, rosemary-oil, skin-irritation, tea-tree-oil


948
As an Amazon Associate, I earn from qualifying purchases.
*Links

: #CommissionsEarned Links.


See Also: Affiliate Disclosure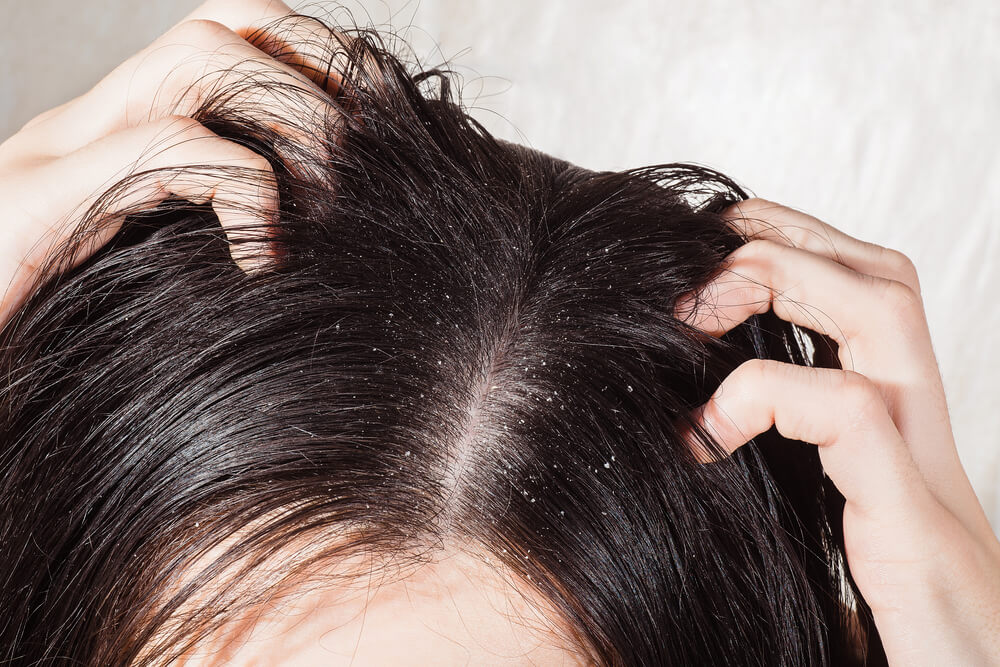 Dandruff is a common problem for most people, as most of us have had it at some stage in his life. Its the result of the overproduction of dead skin, but also it may be caused by other factors such as winter air that produces dry skin, or a vitamin-deficient diet, or by the harsh chemicals found in unhealthy shampoos, even dandruff shampoos that are supposed to reduce dandruff!
Here we will show you how to prepare and use an easy, natural, and effective hair mask to get rid of dandruff.
Dandruff may get worse during the fall and winter times because of the dry air while improving in the summertime. It is caused by the build-up of dead skin and in many severe cases, a yeast-like organism triggers it. This germ is normally present on everyone's scalp, but it can produce some irritation if it grows heavily.
Dandruff also may get worse when stressed or anxious, and because the dandruff is a natural process, it can't be eliminated, but most often it can be controlled.
Causes of dandruff:
1- Dry skin
Dry skin is the most popular cause of dandruff. Usually, symptoms of dry skin will exist in other parts of the body, such as legs and arms.
2- Oily skin (also known as Seborrheic Dermatitis)
Oily skin is the most frequent cause of dandruff. It is obvious by red greasy skin covered with flaky white or yellow scales. it may affect your scalp and other areas that rich in oil glands, such as eyebrows, sides of the nose, and backs of the ears.
3- Skin conditions
Eczema and psoriasis are often cause dandruff since both of these conditions have characteristics of dry skin.
4- Yeast-like fungus (Malassezia)
While Malassezia lives on the most adult's scalps, it may irritate the scalp. which can cause more skin cells to grow and after that, the extra skin cells die and fall off, producing that white flakiness in your hair.
5- Hair-care products
Since most hair care products contain chemicals ingredients, it can cause your scalp to become itchy, and scaly. Shampooing too often or using many styling products also can irritate your scalp and therefore cause dandruff.
Ingredients of the effective hair mask to get rid of dandruff:
There are many benefits of essential oils at helping to control dandruff because many have antibacterial properties. so, for this recipe, you need the following ingredients.
How to prepare and apply:
Blend all the ingredients well in a bowl.
Then, massage the mixture into the scalp.
Leave it on for at least 20 minutes.
(You can leave it all overnight for severe conditions)
Finally, shampooing and rinse well.
Important Notices:
Pregnant and lactating women are advised to use the recipes that containing essential oils only after consulting a doctor.
We warn against the use of essential oils in the dense form, but must be diluted by one of the carrier oils, and that the proportion of essential oil does not exceed 4% of the mix ratio.
---