Benefits of ylang-ylang essential oil for hair
As an Amazon Associate, I earn from qualifying purchases.
*Links

: #CommissionsEarned Links.


See Also: Affiliate Disclosure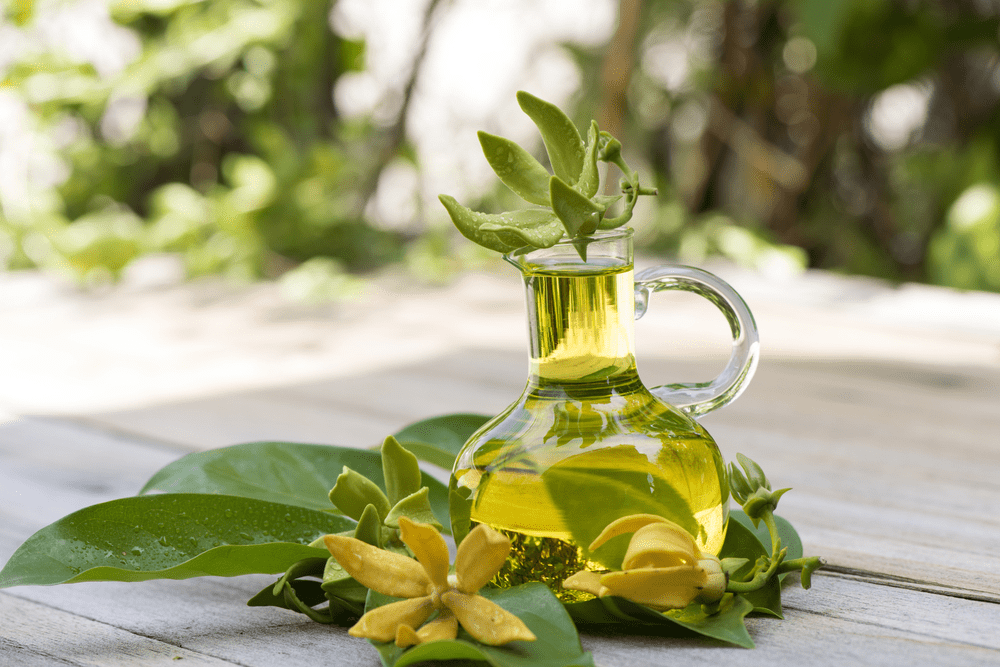 Ylang-ylang essential oil is ideal for those with dry scalps, as it can stimulate sebum production. As lack of enough oil and sebum causes hair to become dry and brittle. there are many benefits of ylang-ylang oil for hair, it can improve hair texture and reduce hair breakage.
The main use of ylang-ylang oil for hair, though, is in promoting healthy hair growth and preventing baldness. When massaged onto the scalp, it stimulates hair growth and is used as a natural treatment for alopecia (hair loss) and thinning hair.
Moreover, it's perfect for relieving the types of mental stress or anxiety that could be contributing to your hair loss in the first place.
How to use ylang-ylang essential oil for hair:
Mix 5 drops of ylang-ylang essential oil with 2 tablespoons of warm oil.
Massage it into your scalp, and wrap your head with a warm towel.
Leave it in for 30 minutes before washing it out.
Important Notices:
Pregnant and lactating women are advised to use the recipes that containing essential oils only after consulting a doctor.
We warn against the use of essential oils in the dense form, but must be diluted by one of the carrier oils, and that the proportion of essential oil does not exceed 4% of the mix ratio.
---