How the licorice root hair mask can help prevent hair loss?
As an Amazon Associate, I earn from qualifying purchases.
*Links

: #CommissionsEarned Links.


See Also: Affiliate Disclosure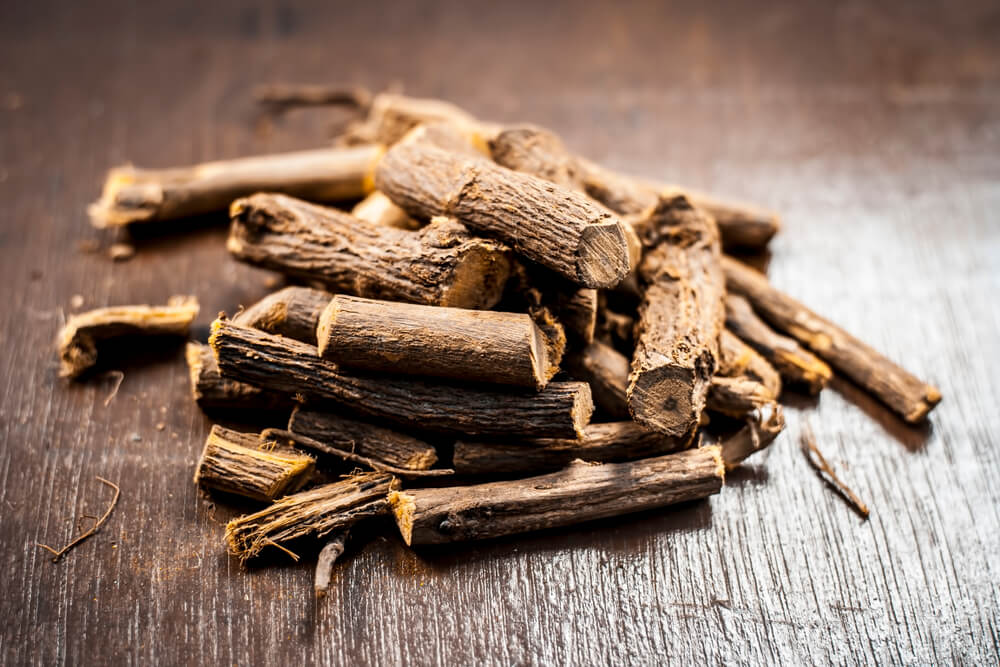 Excessive hair loss can be an annoying problem, and sometimes causing worry and affecting self-esteem, especially for women. However, you can control hair fall with some of the natural home remedies. These natural remedies can help you restore healthy hair growth.
one of these remedies is done by using licorice root, licorice root has many benefits when it comes to treating hair loss naturally. it can fight off baldness and improve hair health. moreover, licorice root opens pores and strengthens weakened hair follicles, which is the cause of hair loss in the first place.
so we will explain how to prepare licorice root hair mask to prevent hair loss and how it can help you restore healthy hair growth. but before that let's talk about some causes of hair loss:
Hair loss causes:
Hormonal Imbalance.
Polycystic ovary syndrome (PCOS).
Thyroid issues.
Nutritional deficiencies.
Birth Control Pills.
Hairstyling products.
Stress.
Medical Conditions
(as Telogen effluvium, Androgenetic alopecia, Alopecia areata).
Ingredients:
it's a simple recipe to make licorice root hair mask which can help prevent hair loss, you just need a ground licorice root, saffron, and milk as these quantities:
How to prepare licorice root hair mask to prevent hair loss:
Make a paste of milk, saffron, and licorice then you can apply it to your scalp.
Leave it on all overnight.
Wash your hair in the morning.
Repeat the process twice a week to get a good result.
Risks and Allergies:
Even though licorice is a natural ingredient, people can be allergic. side effects are rare but it's recommended to do a sample test by applying a small amount to a portion of your scalp and see how it reacts, and make sure there are no allergies, then you can apply the mask to all your scalp.
---