How strawberry hair mask can help prevent hair loss?
As an Amazon Associate, I earn from qualifying purchases.
*Links

: #CommissionsEarned Links.


See Also: Affiliate Disclosure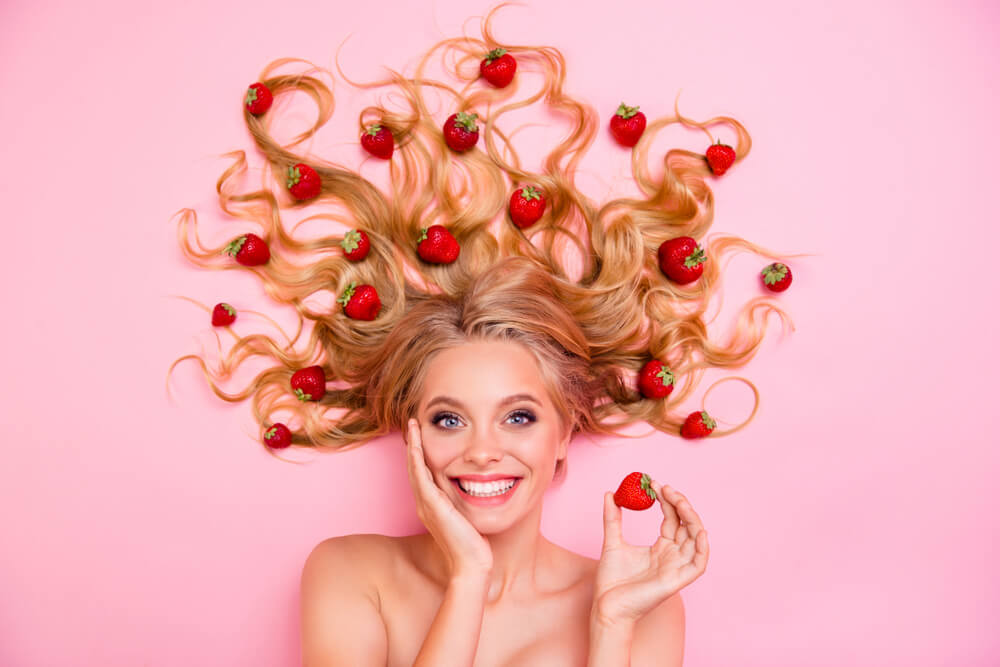 Strawberries contain antioxidants, which reduce the free radicals that cause hair loss. They are also packed with Vitamin C that the insufficiency of it can cause hair loss.
strawberries are extremely beneficial for your hair. not only helpful in nourishing your locks but also, have the ability to get rid of any excess oil buildup from your scalp. Strawberries contain magnesium, omega-3 fatty acids, and copper and all of these are essential for healthy hair.
moreover, eating strawberries can also prevent hair loss. Because strawberries are a rich source of ellagic acid, they help in protecting hair from thinning and hair fall.
So here we will explain how to prepare a quick homemade strawberry hair mask that can help prevent hair loss, but before that let's see some benefits of using strawberry for hair.
Some benefits of using strawberries for Hair:
Let us begin with the best benefits of strawberries for our hair health:
Promotes shiny and silky hair.
Prevents Alopecia and Hair Thinning.
Get rid of any excess oil buildup from your scalp.
Moisturizes your hair.
it can fight dandruff.
Prevents fungal growth.
Prevents hair loss and Promote Hair Growth.
Ingredients:
it's a simple recipe and you just need fresh strawberries, honey-almond, and coconut oil in these quantities:
How to prepare and use the strawberry hair mask to prevent hair loss:
You can simply prepare a strawberry hair mask that can help prevent hair loss and help you deal with your hair problems as follows:
Put all the ingredients in the blender and blend it until the mixture get a smooth consistency.
Apply the mask on your scalp then from the roots to the tips of your hair.
Rinse it off using cold water after 20 minutes.
It's recommended to apply the mask three times a month.
---